Sold Out
The Grand Mill
Bradford
Photos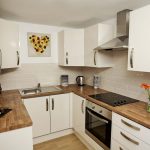 * Images are for illustrative purposes only and the final development may differ
Overview
Overview
Located in the historic Sunbridge Road conservation area close to the main campus of Bradford University.
As the fastest growing property sector in the UK, student accommodation has become increasingly popular with both domestic and international investors, and the Priestley Group is at the forefront of this exciting market as both developer and managing agents, with their extensive experience and expertise in this market ensuring the success of your investment.
As managing agents Priestley Lettings let and Manage over 80% of private student property in Bradford making them the first choice for students seeking quality accommodation in the area.
The Grand Mill is one of the many successful and completed developments to come from the group and as with the hugely successful Quebec Street project, this development offers an interesting conversion of one of Bradford's historic buildings. Offering 63 high specification rooms with en-suite bathrooms and modern communal living areas, The Grand Mill is certain to meet the increasing demands of discerning investors and students alike.
Average yields for regional cities currently stand at 6-6.5% across the United Kingdom, but with The Grand Mill, Investors can receive a NET yield of 9%PA for the first year based on realistically achievable rents with the service charge paid in the first year.
Disclaimer